MarketShare Featured in UK Research Report
A new report by UK-based Market Research Society (MRS) that explores how marketers are coping with an increasingly interactive, multi-screen world features MarketShare prominently. MRS – which bills itself as the world's leading research association – cites MarketShare's expertise in solving attribution, optimization and allocation challenges for major marketers.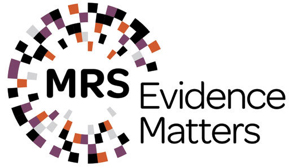 A report titled "What Are You Looking At?" on the highly-regarded MRS website Research notes that MarketShare is "applying itself wholeheartedly to the problem of attribution in a multi-screen world" and quotes Heath Podvesker, EVP for EMEA. "You have to start by asking, how am I defining what a screen is," says Podvesker, who adds that even today's digital billboards have become a type of screen.
"Any form of digital distribution has a very high volume of data, from cookies to clicks. It's terabytes and terabytes of data," he says. "Management has always claimed it was drowning in data. But it's going to get a hell of a lot worse."
The MRS report goes on to describe MarketShare's approach using both top-down and bottom-up models that lets marketers see and measure interactions between devices in ways they never could before. Says Podvesker, "Now I can have a wonderful understanding of how my television drives my search, or how paid search is driving display advertising; and so that's a quantitative picture of what's happening. This provides me with the structure and direction that I need to plan and deploy my budget more effectively."